FGCC Ugly Christmas Sweater Party
12/13/2017 @ 5:00 pm

-

11:00 pm
Event Navigation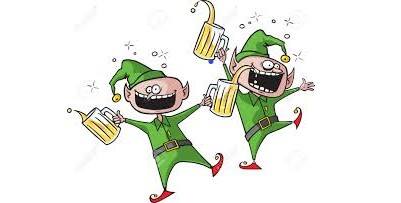 THE CROWD GOT UGLY BUT POLICE WERE NOT CALLED because they had gotten ugly on purpose for the FGCC Annual Ugly Christmas Sweater Gala. Nothing says tasteless like this event and it is the must attend holiday event in Iowa.
Don your worst and see if you can top your tasteless friends in this great party and fundraiser. That's right, a fundraiser as well as we have a crack (?) team of celebrity (?) bartenders volunteering their time and mixology skills to (hopefully) craft tasty libations for you. All they ask in return is for your generous donations to their tip jars where all the funds go to special projects at the Club.
Beside the horrendous attire, celebrity bartenders and tasty beverages there will also be a special grazing menu for your enjoyment. Graze and drink to your heart's content while being visually assaulted by your fellow merry maker's outfits.
The ugliness kicks off at 5:00 pm on Wednesday, December 13. We will have a shift change of celebrity bartenders every hour until 9:00 pm when the professionals will once again take over and order will be restored.
Be sure to put this on your calendar and be sure to bring plenty of cash to "tip" your bartenders and support your Club. This is also a great opportunity for us to invite prospective members to share the ugliness and see what a great place our Club is.